Contact Us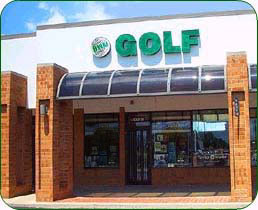 Phone:
(630) 559-0292

E-Mail: [email protected]

Customer Service Hours (Central Standard Time):
Mon. - Fri.: 12pm - 5pm

Store Location:
BHM GOLF
100 E. Roosevelt Rd.
Villa Park, IL 60181

If you have any inquiries or you are unsure about anything, please contact us. You can contact us using the e-mail form below, which is the best option. We will reply to your email questions within about (24 - 48) hours. We try to get all of the phone messages in a timely fashion as well. Unfortunatly we do not process orders over the weekend.

Please call between 12:00pm - 5:00pm (USA Central Time Zone) Monday - Friday at (630) 559-0292 for any questions.

Please fill in the form below and we will reply to your inquiry very shortly. Please make sure that you enter your full e-mail address so we can get back to you. Thanks.
For the best possible service, it is recommended you login to your account before creating a new inquiry. If you do not yet have an account, you may create a new one.


Login To Your Account Create An Account



Customer Bill Of Rights
You Have A Right To:
1. Receive Prompt And Courteous Service
2. Place Order Through Secure Website
3. Not Be Charged For Items Unless We Have Them In Stock
4. Not Be Charged For Items Until They Have Been Shipped
5. Receive Ordered Items Within 7 -10 Business Days
6. Receive A Delivery Date And To Be Notified Immediately If We Are Unable To Meet The Promised Delivery Date
7. Cancel Your Order If We Are Unable To Meet The Promised Delivery Date
8. Receive A Tracking Number For Shipped Items
9. Not Be Charged For Shipping Unless The Charges Were Fully Disclosed To You When You Order The Merchandise
Surcharges Explained
A surcharge Has Nothing To Do With Shipping.
Surchages Will Apply On ALL Oversize Dimensional Weight Packages
Golf Bags $20.00
Box Sets $20.00
Sets Of Irons $10.00
All Surcharges Are Subject To Change By BHMGOLF At Anytime. This Will Be Noted Fully Before You Buy Any Product. The Surcharge Applies To Instore Pick-Ups On Larger Items.
Customer Service
12pm - 5pm Central Time
Monday - Friday
You may place an Online
Inquiry 24 Hours a Day
7 Days A Week
Clearance Item
Product Reviews
BHM Newsletter
Receive Specials and
New Product Information
51494 Subscribers!